UPDATE MAY 13, 2021
To all of our valued customers, we apologize, but due to the massive increase in steak prices, we have had no alternative except to revert to a market pricing system for the foreseeable future. As soon as we are able to, we will be returning to our normal pricing. Again, we are sorry for the inconvenience and truly appreciate your understanding during this difficult time.
**CURRENT STEAK PRICES**
6oz Filet    $25 lunch / $27 dinner
9oz Filet    $32 lunch / $34 dinner
12oz Filet    $40 lunch / $42 dinner
10oz NY Strip    $26 lunch / $28 dinner
14oz NY Strip    $31 lunch / $33 dinner
14oz Prime Rib    $34 lunch / $36 dinner
Happy New Year!  Anthony Jacks is looking forward to continuing to served you in 2021. We will be open serving our full Lunch & Dinner menus Wed, Thurs & Sun 11:30am until 8pm, Fri & Sat 11:30am until 9pm.
Family Style Meals for Four will continued to be offered for curbside pick up starting at $29.95 (please see Daily Specials for options) along with a la carte orders to go.
Lastly, we are still hosting parties…please call us to reserve your next private gathering…shower, wedding rehearsal, birthday, baptism, etc.
With the health and safety of both our customers & staff paramount, we are continuing to maintain our high standards and vigilance regarding sanitation. Our safety protocols adhere to or exceed the recommendations of the CDC & Connecticut Health Department. If you would like to see how we are keeping our guests & our team members safe CLICK HERE.
Some details….
As per directions from the CDC, local & state authorities we will take a measured and responsible approach. The tables will be spaced apart to adhere to social distancing guidelines. We strongly recommend reservations and ask that you be on time, as there will be no waiting area. Also, please be aware of reservations coming in after you and, as per state guidelines, in order to be served alcohol, food must be ordered and consumed on the premises.
All of our staff….
will be wearing masks for your protection and we request that you please afford us the same courtesy when you are not seated at your table. We have instructed our staff to stay home if they are not feeling well and would ask you to please do the same.
We realize this has been a very different & difficult year for so many, and our hearts are with those who have been directly impacted by this pandemic. We also want to thank all our very dedicated emergency and health care workers working tirelessly to end this situation.
We appreciate your continued patronage and trust in us to bring you a safe & enjoyable dining experience. As always, we look forward to seeing your faces and continuing to serve you, just have we done for over 19 years.
Barry & Cheryl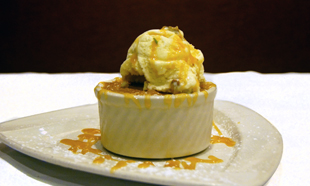 Our Cuisine

Our Specials

Check here for Specials!
Lunch & Dinner served 6 days per week. We have a large catering menu and availability to host your next special private event.
View Our Specials
Make a Reservation

Dining Room
Americana at it's finest; simple, comfortable and inviting.  Whether you're there for a quick lunch or special dinner,  enjoy the warm coziness of our dining room.
Make A Reservation »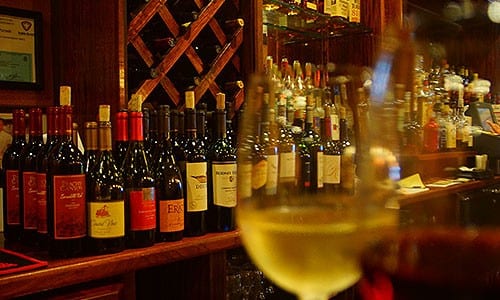 More About Us
Consistently voted best restaurant in Southington, best american restaurant, best caterer, most romantic restaurant, best steakhouse & best fine dining restaurant.